2019-2020

Welcome to our new children in FS2
The children in FS2 have settled into their new school and have made new friends. They are enjoying exploring the learning activities in FS2. They are all very little busy learners......... photos to follow
This morning the children in FS2 had a science morning linked to materials. They explored different materials to find out about their properties, predicted what would happen to different materials when they were put in water, found out about which materials were magnetic and sorted materials into two groups- natural and man-made. They were extremely busy with their learning but found time to have a snack stop with Mrs Hill.
FS2 started learning about mini beasts and went on a mini beast hunt around the school grounds. They visited the FS2 area, the school fields, the playground and the school garden to see which mini beasts they could find. The children spotted worms, slugs, spiders, a caterpillar and some wood lice that were hiding under a stone. They enjoyed themselves and could talk excitedly about what they had found. Their learning about mini beasts will continue back in the classroom. In maths they will make their own mini beasts using 2d shapes, make a mini beast or a mini beast hotel using 3d shapes and use symmetry to design and make their own butterfly. In science they will learn about the lifecycle of a butterfly when they listen to the story of the Hungry Caterpillar. The children will write an information page about their favourite mini beasts and write a recount about the mini beast hunt. We will do lots of creative activities linked to mini beasts- sewing a felt butterfly and decorating it so that it is symmetrical, making a clay tile imprint of mini beasts and paintings and collage pictures.
Starting this week, 2 children each week, will bring home the 'Let's Explore' science bags so that they can investigate the great outdoors whilst at home. The bag will contain lots of useful equipment such as magnifying glasses, collecting pots and dishes, binoculars, note pad and pencil and crayons and information books on mini beasts and birds and also a fiction book about mini beasts. The bags will be sent home on the Wednesday and need to be returned after the weekend on the Monday so that we can check the bags to send out again on the Wednesday.
FS2 Parent Creative Workshop

FS2 Parent Creative Workshop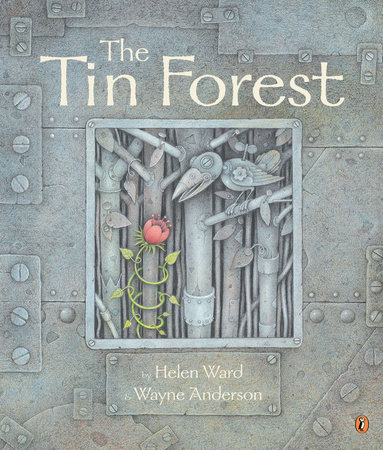 To begin the learning in the Spring 2 term, it is the whole school Science and Book Fortnight and every class in school is linking their learning to the book 'The Tin Forest' by Helen Ward.
Today the FS2 children enjoyed spending time in the hall for the parent creative workshop, where they created a fantastic colourful bird and a set of leaves, one silver and one coloured for the FS2 tin forest. It was lovely to see those parents/family members who attended.
Happy Birthday to Mrs Hill
In the last week of the spring term, just before the February half term, the learning in FS2 was all about celebrations and in particular birthdays. This was in preparation for a surprise party that the children and FS2 staff held for a very special person- Mrs Hill, on the Friday morning. The children made sandwiches and fairy cakes to eat at the party and even made their own party hats to wear. Mrs Hill enjoyed the party and loved her cards and presents.
Visit by a paramedic
As part of our learning about '999 What's Your Emergency?' we had a visit from Emma who is a paramedic. She told us all about her job and how she helps people who have had an accident or are feeling unwell. She showed us some of the equipment she carries in her medical bag such as a stethoscope, a thermometer, an oxygen reading machine and a blood pressure machine. Emma said she likes her job because its different everyday and she never knows what she will be doing until the 999 call comes in. Some of us were lucky enough to dress up as a paramedic!
The children took part in a Reading Together session on Tuesday 23rd October. Many parents/carers and other family members came along to share a new storybook 'Little Monkey'. The story is about a little monkey who wants to be able to do what all the other monkeys do in the jungle. She goes on an adventure but there is a problem.... a large tiger is following her.
A visiting librarian from Rotherham came into school to take part in the FS2's reading session, reading the story to the children.
The children thoroughly enjoyed sharing their new storybook with a grown up and making their own tree for our jungle on the wall display. Over the half-term break the children's Home Learning task is to make a monkey picture or model.
Look at the photograph of the display 'Sharing Learning' which shows the children's Home Learning- we were really impressed with all their monkeys!!!
Fun with the Parachute
We had to move out of our classroom for the day so that the decorators could paint some of our classroom walls. We were very busy all day doing our learning in the school hall. At the end of the day we had a fantastic time using the large parachute. We worked together to play some parachute games.
Look at the photographs to see how much fun we had!!!