Hello everyone in FS2!
Every Friday, we will be putting new Home Learning activities on our FS2 page for you to have a go at, at home, the following week. These will be added under a new tab, which we let your grown-up know when we send them our weekly catch-up letter by email.
Next week's learning (Monday 1st June) is about going on a teddy bear's picnic, using the story of 'It's the Bear' by Jez Alborough and the song 'Teddy Bear's Picnic'. We hope you enjoy this week's learning!
We know that some of you are returning to school on Thursday 4th June but you may want to dip into this week's learning to keep you busy until then.
For those of you continuing to do your learning at home, Mrs Perry will be giving you and your grown up a ring at the end of the week (Thursday 4th or Friday 5th June).
Keep working hard, keep smiling, have fun and most importantly stay safe.
Love Mrs Lodge, Mrs Perry, Mrs Mercer, Mrs Green and Mrs Hill
WOW!! FS2 Reading Superstars
Once again Mrs Perry has had another email from EPIC books this week to say that you have read so many books this week you have now achived the 900 book badge!
I wonder if FS2 can get to the 1000 book badge- that's your challenge for this week.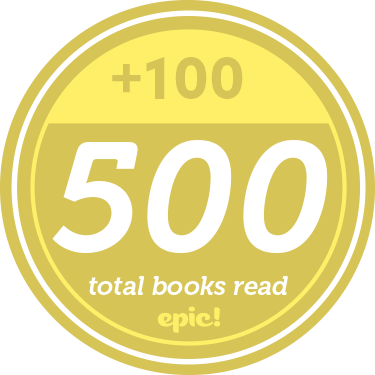 Well done!!
WOW!!
Well done again!!!
Below are lots of other websites and resources that cover a range of different areas.
Classroom Secrets Kids- https://classroomsecrets.co.uk/free-home-learning-packs
You can down a free home learning pack for EYFS. We have downloaded the learning pack it is in the document list below.
You also have the option of signing up for a free trial.
Twinkl - https://www.twinkl.co.uk/ This is usually a subscription only resource however, can be accessed for free using the code UKTWINKLHELPS. Parents/carers will need to set up an account using their email address. It is full of resources, sheets and powerpoints linked to all areas of the curriculum. Have fun exploring all the different areas.
Another free reading resource is https://sooperbooks.com/bedtime-stories/ If you are not yet familiar with our service, Sooper Books is a trusted online library for 4-12 year olds bringing award-winning children's stories to schools and families across the UK at the touch of a button. Our service is currently being used by thousands of Families, Schools and Councils across the UK.
***In light of recent events we are making ALL content on our site completely free of charge for the foreseeable future***
| | | | |
| --- | --- | --- | --- |
| | letter to parents | [doc 542KB] | |
| | Whiston - Home Learning.doc | [doc 286KB] | |
| | EYFS pack (1) | [pdf 9MB] | |
| | School Closure Parents Letter_EYFS | [pdf 95KB] | |
| | EYFS Home Learning Pack Maths and Phonics | [pdf 1MB] | |
| | EYFS Practical Ideas | [pdf 877KB] | |
| | Dough Disco | [docx 40KB] | |