Governing Board
Link to Trust General Documents page which includes Directors/member info: https://whitewoodsprimaryacademytrust.co.uk/resource-type/general-documents/
Effective governance is based on six key features:
Strategic leadership that sets and champions vision, ethos and strategy.
Accountability that drives up educational standards and financial performance.
People with the right skills, experience, qualities and capacity.
Structures that reinforce clearly defined roles and reponsibilities.
Compliance with statutory and contractual requirements.
Evaluation to monitor and improve the quality and impact of governance.
School governors are responsible for making decisions about how the school is run. They meet at least once a term at school. They have legal duties, powers and responsibilities.
School governors are:
Parents
Staff at the school
Community representatives (business people) called co-opted
Parent Governors bring the views of parents to the governing body, but they speak as individuals. They have equal status in the work of the governing body with voting rights.
We currently have one sub-commitee: Curriculum and Assessment (C&A)
REGISTER OF INTEREST: Please see the attachment below for the register of interest and attendance record. This will be updated termly.
Governing Board Meetings 2021 - 22
Autumn Term: 18.10.21
06.12.21
Spring Term: 25.04.22
Summer Term: 4.07.22
Whiston Junior and Infant School Governing Body
GOVERNOR VACANCIES: are advertised on the Parent notice board outside the school and in newsletters.
Chair of Governors

Community Governor

Parent Governor

Parent Governor

David Phillips

Community Governor

John Swallow

Parent Governor

Amy Morrell

Safeguarding, SENCO & Looked After Child (LAC) Governor
Head Teacher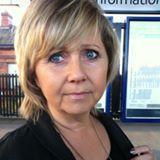 Tina Angell
Safeguarding Lead
Governor's Privacy Notice and Data Protection
The Governance Handbook
Whiston J&I School is the data controller for governor information
The categories of governor information that we process include:-
Personal identifiers, contacts and characteristics (such as name, date of birth, contact details and postcode)
Governance details (such as role, term of office, photographs and training attended)
Pecuniary Interests (Information about pecuniary or business held by you or your family members)
How we use governor information:-
Maintain a governor database
Contacting governors regarding meetings and communicating relevant documents.
Contacting governors regarding training opportunities
Who we share your personal information with:-
We have a statutory obligation to publish governor details on our website and the national 'Get Information About Schools' (GIAS) website
The Teams within the Local Authority such as RoSIS (Rotherham School Improvement Service – Governance development team and support)
Keeping your personal information secure:-
We have appropriate security measures in place to prevent personal information from being accidently lost, or used or accessed in an unauthorised way. We limit access to your personal information to those who have a genuine business need to know it. Those processing your information will do so only in an authorised manner and are subject to a duty of confidentiality.
Governing boards are the strategic decision makers and vision setters in every school and academy. They play a vital role in ensuring the best possible education for every child by creating robust accountability for school leaders.
Foreword:
The department's vision is to see robust and effective of governance in every school and trust. As the first line of accountability, the department recognises that high quality effective and ethical governance is key to success in our school system and for the future of children and young people.
I am pleased to have been asked to write this foreword for what is the latest Governance Handbook update, as it provides me with an opportunity to say thank you for the work that you do to support schools and academies. I truly believe that no school can perform well over a sustained period of time without effective governance.
This latest version of the handbook is mainly a policy and legislative update, but it also intends to clarify some of the areas that you have raised with us directly. The key features:
strategic leadership,
accountability,
people,
structures,
compliance
and evaluation
of effective governance (above) are embedded into this handbook and the competency framework for governance. They also underpin the DfE-funded governance training programmes, which the Secretary of State has provided funding for in recognition of the important role of the army of volunteers who undertake this work. I encourage every board and clerk to take-up one of the training offers.
As an ex-trustee, I recognise that the foundation of effective governance is based on the commitment, skills, knowledge and behaviours of a group of volunteers. However, I also believe that for a board to be effective it will need to consist of a diverse group of volunteers, from a variety of backgrounds, who each bring with them different perspectives and experience but who are there for the same purpose, to ensure they can provide the best education to their students. I understand that many of you involved in governance do so because you want to give something back to the community, using the skills you have acquired in your professional careers and putting them to good use. But, being a governor or trustee is also about learning new skills and obtaining wider knowledge. Undertaking a governance role can provide you with these additional skills and can have a positive impact on your own development, which in turn can have a beneficial impact on your self-development, in your workplace or on the wider community. It can also build confidence and provide volunteers with the opportunity to increase their capability in a professional role.
Lord Theodore Agnew Parliamentary Under Secretary of State for Schools
To find out more about the role of governor, click on the link: